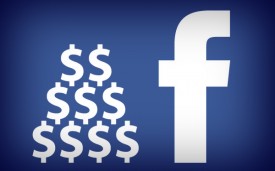 Facebook has become an increasingly useful tool for business and brands to gain exposure and leverage both on a LAM (Local Area Marketing) level and on a more National or International platform. If you choose to take on Facebook as part of your marketing arsenal it is usually a gradual process to build up your following, but unquestionably a strong presence on the social network can give your business incredible exposure and reach.
Whether your brand is established or a start-up, launching a marketing campaign on Facebook can seem overwhelming…particularly if you are not a regular Facebooker on a personal level. But the good news is that it does not need to be timely or expensive. There are several small and simple things you can do for your brand on Facebook which are so effective that even 'big' brands would be doing them.
1. See if Your Preferred URL Is Available
Before you launch your brand presence on Facebook, you need to make sure that your preferred URL is available — and that it's simple and easy to remember.
This can be a time consuming process of manually testing all the different 'social' platforms or you can use some of the rather nifty online tools that allow you to check all the different platforms at once to see what is actually available.
2. Use a Third-Party Platform to Distribute Social Content
Copying and pasting content, logging in from one social media network and logging out from another can be a time consuming task — but it doesn't have to be. If you're looking to push content to Facebook and other social networks, you can benefit from using an online publication tool, which allows you to publish once and distribute everywhere. You can integrate your Facebook Page, Twitter account, Google+ page, LinkedIn profile and other social networks — all within one easy-to-use interface.
3. Use an Application Publishing Platform
For small and medium-sized businesses, social media budgets are nowhere close to those of global brands, which can afford multiple custom applications and promotions on Facebook. However, large budgets aren't required to launch a lot of the basic applications seen on Facebook.
There are a range of online applications that most small and medium size businesses need to be able to reasonably simply create a Facebook Apps, or custom pages that can act as Contact pages, promote Likes, promote promotions, runs a sweepstake or the like.  Also, most of these services provide a "freemium" model that offers some applications for free or a minimal cost. Keep in mind that you won't get a customized app, but you can manage the content and visuals within pre-developed apps that are available. This is often a good first step into the Facebook world, particularly if you are unsure about what sort of budget you want to commit.
4. Find Out When and What to Post on Facebook
If you're looking to see what your fans engage with the most and when to post it on Facebook there are some third-party service that give you a range of statistics as well as some interesting information that can be gathered via the Facebook Insights
Some important factors to determine, which will in tern influence the way you use your Facebook page include:
Most effective day of the week to post content
Popular keywords that drive engagement
What type of media is best for your audience
How often to update
5. Use Facebook Insights
If you have to provide a report of Facebook metrics to your boss or a client — or maybe you just want to see for yourself — the best time-saving tip is to export the Facebook Insights data to an Excel spreadsheet. You can see which status updates performed best, whether your audience responds well to video and get a sense of what's driving your Likes.
6. Provide Local Content
Nobody wants to visit a Facebook Page with an enticing offer, only to learn that it's not available to them! Nor do they want to land on a brand page where all the content is in another language.
Here are some quick strategies for providing localized content:
Give your fans an incentive to visit your business by providing them with a recent, active "walk-in" promotion in their area.
Allow users to recognize that you are connected with their location by providing details and assets specific to where they are.
Geotarget your posts even if you don't have multiple locations — you wouldn't want to offer a walk-in special to your fans in Sydney if your business is in Melbourne
7. Create a QR Code for Your Facebook Fan Page
Setting up a QR code for your Facebook Page is a quick, simple and effective strategy for small or large businesses to use. QR codes can be leveraged on all your marketing material including napkins, menus, business cards, billboards, magazines, brochures and the list goes on.
There are a vast number of online platforms that product QR codes, and it offers a free tier that's typically geared to small businesses.
The process is not complex and the opportunities are endless, but they are a great way for driving traffic to your Facebook page or website.
8. Buy Facebook Ads
Buying Facebook ads is a great, cost-effective solution that can help increase your brand's visibility throughout the Facebook platform. Setting up an ad campaign is straight forward and you can specify, very specifically what your budget is going to be (usually on a Pay Per Click (PPC) basis). Anything from $10 per day is enough to start the traffic flowing.
Facebook's "Like" ads provide users the opportunity to "like" your fan page from any page they are on. If a user doesn't click on the "Like" button, don't interpret that as your campaign not working — these ads are relevant because they keep users engaged and informed with the latest in your marketing campaign.
More recently, one of the best ways to invest in Facebook advertising is by leveraging Sponsored Stories. According to a study by TBG Digital, Facebook's new Sponsored Stories ad units nabbed a 46% higher click-through rate, a 20% lower cost per click and an 18% lower cost per fan than Facebook's standard ad units.
What a Facebook Health Check for your brand? Like some ideas for online strategies and campaigns? I am more than happy to have a chat about it. Contact me tanya@infokus.com.au or call 0418 557 323.