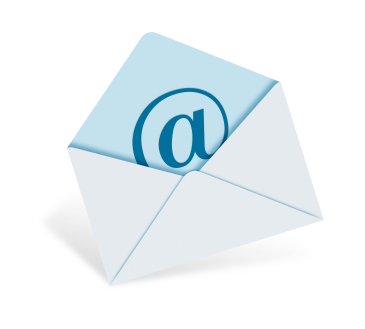 Companies often approach email marketing in somewhat of a hap-hazard way, possibly not realizing just how beneficial a well thought out, ongoing email campaign can be. Approaching your email marketing in a professional manner can really make you stand out from a crowd… that way it looks, the information it delivers, the regularity and reliability of the message it delivers are all directly reflective of your company… so a slick, professional approach is essential.
The Benefits
Email marketing campaigns are definitely a strongly sought after marketing communication channel offering:
Timely delivery
Regular communications
Immediate response
Reach to a broader audience
Potential for greater geographical diversity
This form of email communications are usually available at relatively economical pricing, making it overall a more cost-effective marketing strategy than many other forms of personalized direct marketing.
Some popular information distributed via email marketing as an newsletter or information alert includes:
Upcoming events
New or recently completed projects
Coverage in recent publications
Company updates or news
New or existing services
New or existing products
Sales or items on special
The Look Of Your Email
Emails offer the benefit of a completely flexible and versatile layout. Logos, colours, imagery and format can all be edited to reflect the companies 'look' and the information that needs to be delivered. There is the option of getting the company designer (if you have one) to design a template that can be edited to fit the required information, or there are a number of comprehensive online email providers that offer fully customizable templates where all the relevant information can be managed.
What is Opt-In Email Marketing
To ensure your company is always represented in a positive light, email marketing really needs to be permission based. This means the people receiving your emails have 'opted-in'. Opting in can be done in all sorts of mediums, for example through a subscribe form on your website, collecting information at trade shows, past and current clients who tick the opt-in box on as part of their registration or order, or running a competition or requesting further information. Through ensuring that your audience has 'opted-in' and you remind them on the email how or why they opted in it is less likely that your messages will be considered "spam."
Include a call to action
As you are sending emails to your clients for a reason, remember to monitor their response. Inserting at least one, if not more, clear calls to action to achieve the outcome you want is essential for a campaign to succeed.
What outcomes can you expect
Before you launch and email marketing campaign it is a good idea to have a clear picture of what you are wanting to achieve. What is the purpose of your email marketing campaign? Do you want to deepen the quality of relationships, educate them, sell them something, remind them about something? If you have clear goals from the outset it becomes a lot clearer as the campaign progresses if your actual message is being delivered.
Overall, email marketing campaigns can be a highly effective way to cost effectively increase and deepen the relationships with potential and current clients.  It's also an effective means to targeted communication and continued brand recognition.