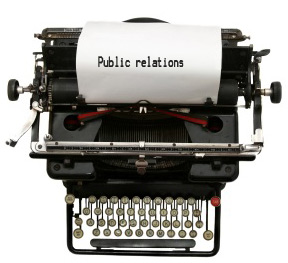 Today I had an interesting chat with architect Tina Tziallas from Tina Tziallas | Architecture Studio. We recently undertook our first PR campaign for her, promoting their innovative Black Box Studio project.
The coverage that has been achieved to-date is impressive (there is still more to come), with articles in newspapers, magazines and architectural blogs way beyond the shores of Australia, extending as far as New Zealand, Spain, Hong Kong, New York, San Francisco, Poland, France and Canada. Click here to see more details of coverage.
What was surprising to me, was Tina's admission that whilst they have undertaken in-house PR campaigns in the past with some success, she had wondered what an architectural firm really needed to do to get great coverage, apart from of course producing great projects!
Employing a PR consultant (in this case us!) has worked well for Tina, allowing someone to focus on the job of communicating and promoting their project with the right information, the right images and who is able and available to response to the media in a timely manner. So to clear up some of the questions I thought that I would write this Q & A blog…
Why hire a public relations consultant?
In any architecture office, project work and proposal deadlines will always take precedence over public relations, resulting in missed PR opportunities. Architects' best intentions in trying to do it themselves usually don't pan out. So a PR consultant is the logical choice.
What does a PR consultant cost?
Well that depends on how extensive a strategy you are working with. There are two basic options:
Paying an ongoing monthly retainer for a set period of time, in which all PR opportunities for the company and specific projects are explored
Working on an hourly rate for specific project promotions or campaign. The campaign is ongoing for the time that there are PR opportunities relating to that specific period and you pay for the time spent on the campaign
Typically a consultant will charge for their reimbursable, their out-of-pocket expenses if there are any, though anything significant is approved by the client prior.
How do you work with a consultant? What's the architect's role?
It's important to be clear about why you're undertaking a PR campaign.  It is a good idea to set and then discuss goals and targets associated the campaign with your PR consultant to be sure the your are both clear on the objectives and to ensure the your consultant is comfortable with your expectations.
It is then the architects role to brief the consultant about the firm/project, provide or work with the consultant to produce high quality imagery, approve any outgoing material such as press releases and be available for further comment at pre-arranged times if required for further comment by media.
What would a firm do to prepare for undertaking a PR campaign?
First of all, the decision makers in an architecture firm should really understand the firm's strengths and weaknesses, who they are, their clients' and their industry's perceptions of the firm. They have to step back a little bit. Sometimes they need image surveys or just some informal debriefing of people in their circle. They need their staff's perceptions. It's very important to have a realistic assessment of where you stand in relation to your competition and the profile of your projects.
During the course of the PR program, how do we measure if we're getting anywhere?
Your consultant with provide you with regular updated through a campaign to give you a gauge of how receptive the media has been to your story, where and when the story is being published and any feedback.
How do you measure success?
The strategy is as critical as a road map. You take a look, and see if the objectives of the plan are being met. Then there are softer issues—you will know if it feels like things are moving forward. Are you getting recognition? If the results are used properly, it should increase recognition of the firm. It should increase leads and inquiries in your target audiences, and it should increase market share in the target markets. That's the best way to evaluate.
Find out more?
For further information about marketing and PR for architectural firms contact Tanya Duncan, Director of Infokus Marketing on 0418 557 323 or tanya@infokus.com.au